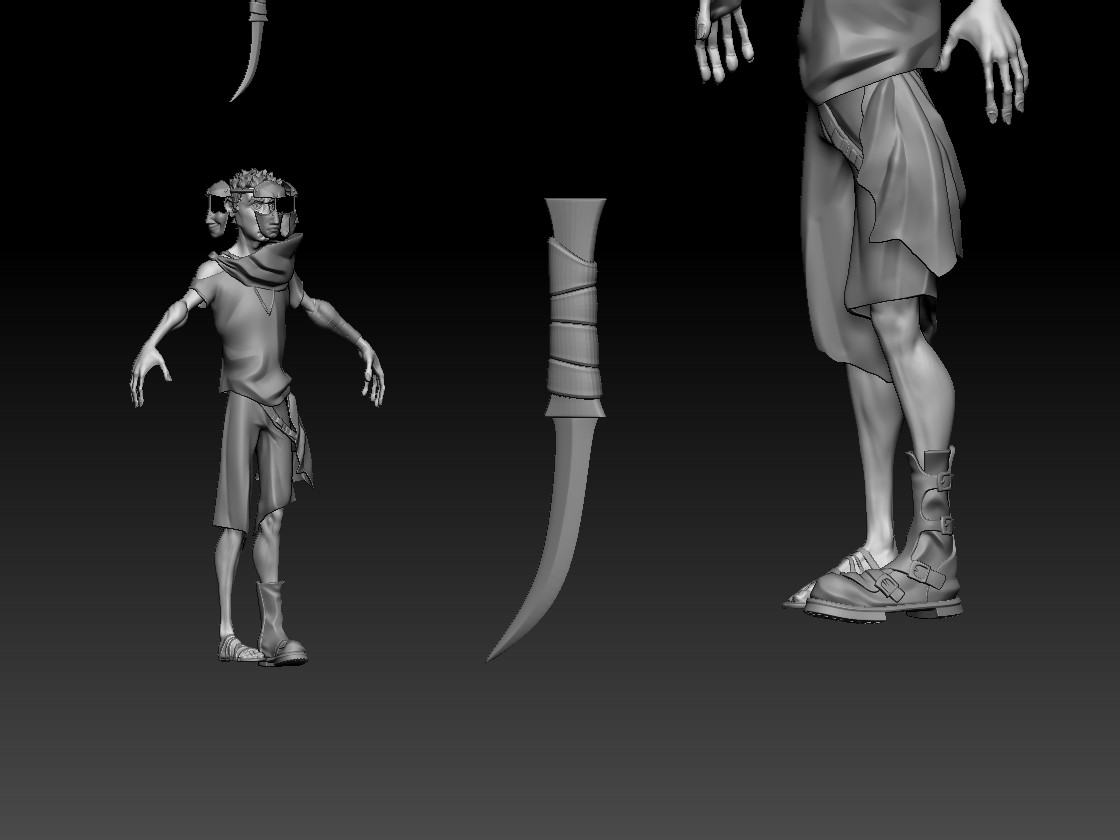 Hey! There's actually not too much change, but there is some things. Not major changes because the boot looks easy, and it is, but requires some time, sooo, almost all the stream was that! also I made the knife... 
I made it by using Zmodeler and panel loops, just trying to make better topology on zbrush! It's pretty useful.
You can see the process live, and chat with me here: https://www.twitch.tv/alexaznar
See ya!